Refunds
CanSkate
Period

Reason

Refund

Requirements

During registration
Any
Full refund
Notification to the Club one hour prior to the close of registration
Up until end of third session

Any

Full refund, less:

$35.65 Skate Canada Membership fee

Notification to the Club prior to the beginning of the fourth session of skating
After third session

Medical only

Full refund, less:

$35.65 Skate Canada Membership fee

A medical note and immediate notification to the Club
STARSkate
Period

Reason

Refund

Requirements

During registration
Any
Full refund
Notification to the Club one hour prior to the close of registration
Up until end of third session

Any

Full refund, less:

$35.65 Skate Canada Membership fee

Notification to the Club prior to the beginning of the fourth session of skating
After third

Medical only

Full refund, less:

$35.65 Skate Canada Membership fee

A medical note and immediate notification to the Club
Synchro
Period

Reason

Refund

Requirements

During registration
Any
Full refund
Notification to the Club one hour prior to the close of registration
Prior to the first session

Any

Full refund, less:

$35.65 Skate Canada Membership fee

Notification to the Club prior to the beginning of the first session of skating
After first session

Medical only

Full refund, less:

$35.65 Skate Canada Membership fee

A medical note and immediate notification to the Club
Cancellations
Cancelled sessions due to weather are not guaranteed to be made up - it will depend on ice time availability. We update our website on a regular basis and if sessions are cancelled due to weather, we will try our best to post it on the website and Facebook pages by at least 2 hours prior to the session start time.
If your child misses a session due to sickness, vacation, etc., we do not allow them to make it up on another day. Your child is only permitted to attend the day that they registered for. STARSkaters are permitted to guest skate. Please see guest skating policy under the resources tab.
Payment Methods
All prices and purchase invoices are in Canadian dollars ($CDN). All club programs and services offered by the Trinity Placentia Figure Skating Club are delivered in the province of Newfoundland, Canada.
The Trinity Placentia Figure Skating Club accepts credit card payments for online registration only. We accept the following credit cards: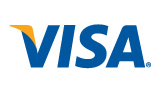 Any purchases or payments outside of online registration must be made in cash or cheque. There will be a 2.5% administration fee charged on your invoice if paying online, this is due to the high fees incurred by the Club when accepting payment by Visa/Mastercard.
Any returned cheque will be charged a $20 administration fee. A late fee of $20.00 will be charged to all fees that are past due without prior knowledge. .
Shipping & Delivery
All items for purchase on the Trinity Placentia Figure Skating Club's website are for Trinity Placentia Figure Skating Club program registrations and related fees only. All programs will take place at the location indicated in the program registration. We do not offer any products for purchase on this site.