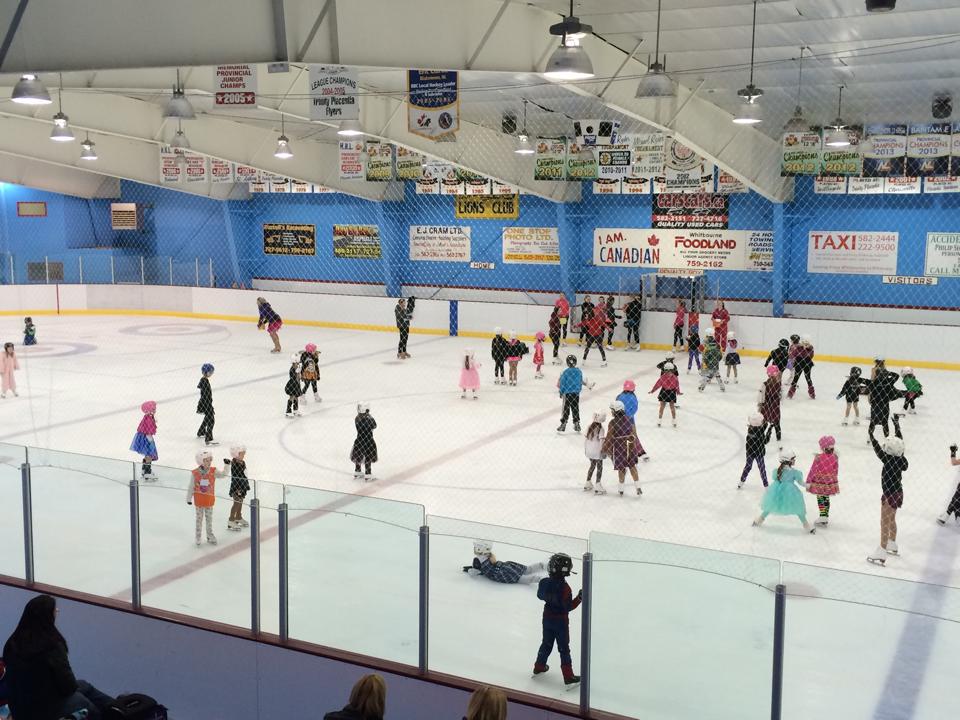 What is CanSkate?
"Skaters of all ages learn best when they are active, engaged, moving, challenged, motivated and having fun. That is what CanSkate is all about!!
As Skate Canada's flagship learn-to-skate program that is geared to beginners of all ages, CanSkate offered basic skating instruction taught in a group lesson format but Skate Canada professional coaches who are assisted by trained program assistants.
For CanSkaters, speed, flexibility and solid basics are the most important aspects to be trained. This is accomplished by ensuring increased movement on the ice, using strategies such as
circuits, the fast track, effective warm ups and cool downs, and having better skill progressions where the skills reoccur on several stages to develop the skills to a higher level of proficiency at each level.
The CanSkate learning environment is enhanced through fun, music and colourful teaching aids and props along with praise and feedback from coaches. This unique intro-to-ice environment is designed to stimulate and maintain interest and enthusiasm among skaters, allowing participants to gain the physical competency and confidence to remain active for life!" - Skate Canada CanSkate Manual
CanSkate is broken into Pre CanSkate and Stages 1-6. In each Stage, skaters will be working to develop 3 fundamental areas - Balance, Control and Agility:
1.) Balance: Concentrating on most forward skills, pushing technique and edges.

2.) Control: Concentrating most backwards skills, stopping and speed elements.

3.) Agility: Concentrating on most turning and jumping skills
Once a skater has completed the skill requirements for a fundamental area they will receive a ribbon. A skater needs ALL THREE ribbons in order to successfully receive a badge and pass a Stage. Once your child receives their ribbon, although they may or may not change groups at this time, they will continue to work on the skills required in the other fundamental areas that they need to complete in order to receive their badge, as well as begin working on the skills in the next stage in the area in which they received their ribbon.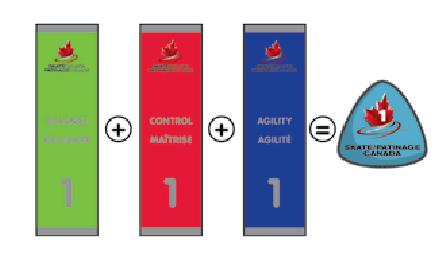 Once Skaters have successfully completed all 6 Stages in the CanSkate Program they will advance to the next level in skating called STARSkate. This level requires skaters to skate on multiple days and learn new things in the area of dance, skills and free skate. A coach will meet with the parent and skater and explain the process of moving onto this level.