Welcome to TPFSC's Official Website. Registration for the 2018-2019 season with the Trinity Placentia Figure Skating Club is NOW OPEN for new and current members for ALL programs. Any information that you may need can be accessed through this site. The schedule option is located in the top, right corner; coaches information is listed under the coaches tab in the "Our Team" section and registration costs can be found under the "News Section". We look forward to seeing you at the rink in the near future!
*The 2018-2019 season will begin on Friday, October 12th for the first canskate session, and Saturday, October 13th for the first precanskate and advanced canskate sessions. PA Training and Synchro Tryouts will be Friday, October 12th. Starskate sessions will begin Saturday, October 14th. All sessions will end on Friday April 5. * Schedule here:
https://tpfscskating.uplifterinc.com/pages/Programs/2018-2019-Schedule/
Please visit here for options on fundraising for your child if you wish to do so:
https://tpfscskating.uplifterinc.com/pages/OUR-TEAM/Board-of-Directors/
Note: Fundraising fees that you earn can only be applied to registration fees and fundraising fees for synchro. A credit will be placed on your uplifter account for these purposes.
How to Register
**If this is the first time you are accessing this site, you will have to create a new login**
**If you already have an account set up, please DO NOT create a second account. We recommend you login to your account prior to registration to make sure there are no issues. If you have forgotten your password, please press "Forgot Password" button and a new password will be sent to you.
The Basics
How to register
Select "Login" tab at the top of our webpage and complete all fields on the account information page for the member (THIS IS THE PARENT)
Select "Add Participant" and complete all fields to add any skater (YOUR CHILD) that will be registering in our programs
Once all participants have been added, click on "Registration"
Note - for PreCanskate registration: Any skater who has NOT reached the age of 4 by December 31, 2018 must be accompanied by an adult (who will also be skating on the ice) if so both the child skater and the parent must be added as a participant at the registration stage. If parent was omited in error, they can be added by selecting "My Account" and then "My Participants" and adding them to the list.
How to ensure you receive communications from our Club
*It is important at this step that you have included an email address in your profile where you can receive mail from our Club.* Emails (& posts on our website/Facebook pages) are our main method of communication with skaters.
Check your email address on file by choosing "My Account" and clicking on the "Account Details" tab.
Note: You must opt in for email messages when setting up your login or by going to the "My Message List" under the "My Account" section and selecting from the following options:
Register for a program or class
Click on "Registration" and select your program. You will then need to select the appropriate participant (if registering more than one person).
If you are registering for more programs, select "Register for More Programs" or if you are finished registering, select "Confirm & Register".
Skate Canada Membership Fee
All participants must be a registered Skate Canada member and must pay the annual membership fee of $35.65. The membership fee will automatically be added to your invoice when registering for a program in a new skating season (September 1 - August 31). This annual fee is paid direct to Skate Canada on your behalf by the club and is non-refundable.
Existing Skate Canada members will have their Skate Canada number added by the club onto your profile. New members will receive their Skate Canada number after registration.
Complete your purchase
Agree to policies
Make payment with your credit card or by cheque/cash
To use your credit card - select "Pay by Credit Card". The following credit cards are accepted through our online registration: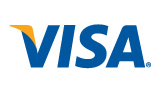 To pay by cheque or cash - select "Pay in Person". Please note that registration payment(s) must be dropped off to the Skating Club (in person) on September 24th at 7:00pm at the Trinity Placentia Stadium. If not received during this period, your registration(s) will be cancelled and spaces opened up for our waitlist or other skaters.
Step-by-Step Instructions
For step-by-step instructions please refer to the following guide:
https://tpfscskating.uplifterinc.com/pages/News/Registration-Instructions/
Can I register In-Person?
All skaters HAVE to register online using the Uplifter site prior to any payments. Payments can be made online by credit card or in person on Monday, September 24th at 7:00pm at the Trinity Placentia Stadium. If you are having troubles registering online, please do not hesitate to contact us by email (tpfsc.skating@gmail.com) and we will try and help you out - please make sure you include your contact information. If you wish to pay in-person (by cash or cheque only), please consult your invoice for your pay-in-person date.
Is my Online Payment Method Secure?
Yes,Trinity Placentia Figure Skating Club uses a reputable speciality web service for our registration and payments. Our service guarantees that at least 256-bit Secure Socket Layer (SSL) encryption when taking any personal information, that all passwords are encrypted and that they never store credit card numbers, card security information or expiry dates on their service.
This service is provided to us by Uplifter Inc. (security policy) and Beanstream Internet Commerce Corp. (security-and-pci-compliance).
All online purchases include the 2.5% processing fee that is charged by our providor.
Jumpstart Funding Available
Information regarding our Jumpstart Program is listed under our resources tab.
KidSport Newfoundland & Labrador Funding Available
Information regarding the KidSport Program is listed under our resources tab.